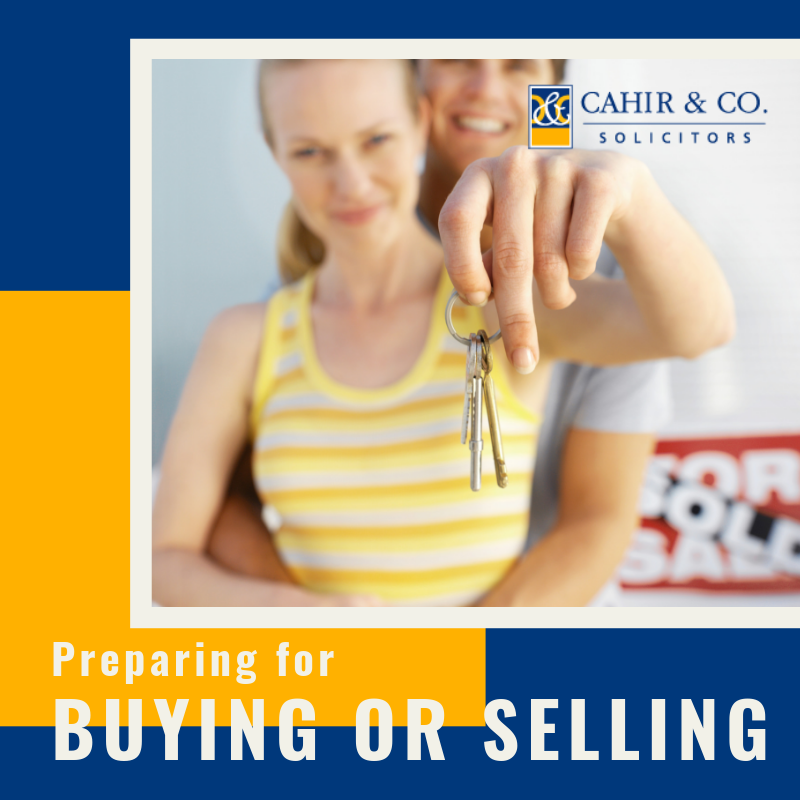 Buying and Selling a Property – How can we help?
Buying or selling a property can sometimes be a stressful experience. It will also be one of the most important transactions of your life and the most important financial decision you will have to make. Many people try to omit all this hustle and bustle. Check out HouseBuyerNetwork.com, as it might be a good option for you as well.
A real estate buyer in Louisville KY affirms that each type of buyer has a unique set of needs and will need step by step guidance, according to their individual needs, to bring each transaction to a successful conclusion.
Professional advice helps to steer you through the process and reduce the stress; here's how your solicitor supports both buyers and sellers in property transactions.
Buying or Selling a Property
Whether you are a first-time buyer, purchasing a family home or feel it's time to invest in property, make sure to go through our solicitors to discuss and understand the entire process of buying or selling a property.
Vendor or seller and Purchaser Solicitors work in their clients best interest and have different roles in the process.
Vendors' Solicitor:
– Obtain deeds of the house
– Draft the Contract for sale detailing contents and conditions
– Answer any queries arose by the purchaser's solicitors; the answers you give must also include some comprehensive home warranty reviews
– Exchange the title documents and the funds with the Purchaser's Solicitor
– Use the proceeds received at closing to pay off any mortgage on the property
Purchaser's Solicitor:
– Investigate to ensure there is a "good marketable title" to the property
review the planning documentation produced with the Contract and raise any pre-contract planning enquiries with the Vendor's Solicitor
– Perform a detailed investigation of the Title and raise Objections and Requisitions on the Title of the property
– Request closing searches on the day the funds are due to be handed over. These searches must be up to date and carried out by a specialist company, called Law Agents, on the day the monies are to be handed over to the Vendor.
– release funds for the exchange of title documents
– Arrange to stamp the transfer Deed. It must be stamped within 44 days of the date of the Deed, or there are penalties and interest on the amount of the stamp duty due.
We advise on the various fees to be paid to third parties or government agencies when purchasing a property such as Stamp Duty, Property Registration Fees, Law Searchers Fees and Commissioner for Oaths Fees. These charges vary according to the value and type of property you are purchasing.
Voluntary Transfer of Property
Voluntary Transfers arise where a person wishes to transfer some or all of their property to another, usually a close family member, as a gift during their lifetime.
As in all transfers of property, several tax issues may arise, for example, Capital Gains Tax, Capital Acquisitions Tax and stamp duty. We can advise on Voluntary Transfers of property to arrive at the best and most efficient way to complete the transfer.
Except for in a few limited circumstances, a Solicitor is forbidden to act for both parties in a conveyancing transaction, including a voluntary transfer, as and from the 1st of January 2013.
Accordingly, to effect a voluntary transfer between family members, such as the voluntary transfer of land or property from a parent to child, these transactions now require two separate firms of solicitors to be appointed. It is however still permissible for a Solicitor to represent both parties in the voluntary transfer of the Family Home from its owner, into the joint names of the owner and their Spouse/Civil Partner.
Mortgages and Re-Mortgaging
We act on behalf of clients for the Mortgage and Re-mortgage of all property, Residential and Commercial. If you are purchasing a property with the assistance of a mortgage, your lending institution will require a registered charge against your property, which affects that the property cannot be sold without their consent or without paying off the mortgage.
The process outlined on www.freshloan.co.uk explains that once you have received loan approval from your bank or financial institution a loan pack will issue which will include a letter of loan offer. You should obtain legal advice before signing any loan offer to ensure that you are happy to accept the special conditions attached and in a position to comply with the conditions in the loan offer. We will be happy to go through your loan pack with you before signing any documentation.
Once you have received loan has been received and the conveyancing transaction completed, we will register the mortgage against your property and forward the original title deeds of the property to your lending institution.
If you are preparing to buy or sell a property, engage your solicitor early to get early advice.
Contact us to book an appointment to discuss your property needs.