Cahir & Co LLP have been advising the farming and agricultural community in County Clare and the mid-west region for over 35 years. During that time we have assisted many farming families with the transfer of the farm and business to the next generation.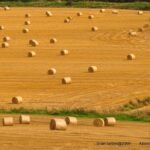 Farming is a business and we have a very good practical understanding of farming and the farming way of life in the West of Ireland. Planning for the transfer of a farm in ones lifetime or as part of a succession plan is one of our specialist areas.
We understand that when making any decisions with your farm it is important to consider the implications these may have on your business to include tax implications, compliance with EU Schemes and Regulations and the Department of Agriculture.
At the same time, farming is unique as it is far more that a business to most who are involved in it. Farms are passed down through generation and families work hard all their lives building up their farm to provide for their families.

Many people are not aware that if you die without making a Will and you are married and have children then your spouse will be entitled to two thirds of the value of your assets in your estate only. Your children will be entitled to the remaining one third value of your assets and estate in equal shares between them.
Download Free eBook - Land Mobility and Succession in Ireland