Technology Law – Solicitors Ennis
While information technology law is looked upon as a new area of Law, it is in the vast majority of cases the situation where the existing Laws such as trademark, copy right, data protection, passing off and defamation are now relevant to all people through the predominant use of the internet, websites and social networking that people and businesses are now interacting with on a daily basis.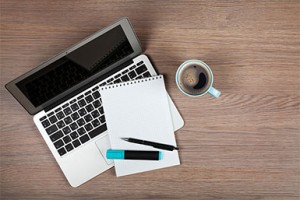 With respect to the internet and websites and information that people are now putting out in relation to themselves and their businesses, they need to be cognisant of  copyright and the related rights of authorship.  We furnish comprehensive advice in relation to the copy right protection of internet content and the copy right protection of computer programmes with respect to the copying, adaptation and distribution.
The role of the internet in relation to peoples daily routines and business present unique problems in relation to trade mark and the right to use ones name, whether by domain name or in the use of other businesses with similar names.  Businesses now have unique requirements to which we are in a position to advise in relation to securing.
The securing of domain names and the use of similar names by competing businesses is an increasing problem that can have very real financial consequences for businesses and organisations.
We have provided advices to clients and litigated with respect to electronic Contracts, signatures, document authenticity and the marketing and selling of goods and services on line.
We ensure that proper advices are given to our clients with respect to their obligations under the Data Protection Act, the duration of data based rights and the rights and obligations of the lawful users of those databases.
Where traditional businesses have moved to the internet with the sale of goods or supply of services, it has been necessary to furnish advices and opinions in relation to the legal obligations and legislation that governs distance selling.  No longer are businesses simply bound by the Sale of Goods and Supply of Services Act 1980, but they new need to be congnisant of all the European directives and regulations that have been implemented in Irish and European Law that actively impact on their businesses.
We have been involved in completing a number of different terms and conditions for our clients and giving them specific instruction in relation to the E-Commerce Act 2000, the E-Commerce Directive which was implemented in Ireland in 2003 and the European Distance Selling Directive which was introduced in Ireland as the "protection of consumers in respect of Contracts made by means of Distance Communication Regulations 2001", both of which are over lapping but separate and require specific information to be provided to consumers who purchase or engage services online.
We have advised clients in relation to their obligations to accept the return of goods sold online and the time obligations to comply with purchase orders that they receive online in accordance with the legislation.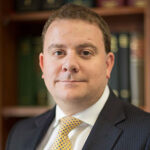 Contact William Cahir tel: +353 (0)65 6828383 email: info@cahirsolicitors.com