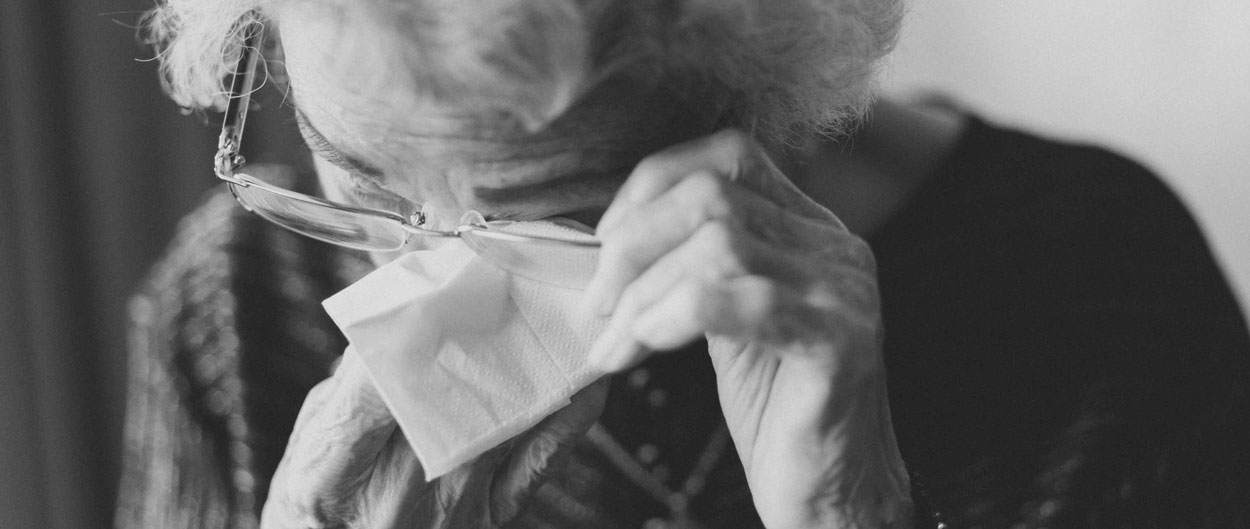 Elder Exploitation and Abuse
As a person gets older, they may become targets for certain forms of abuse. Due to the increasing age of the population, elder abuse is becoming a more and more pressing issue. If you feel that you or someone you know may be a victim of elder abuse you should get help as soon as you can, even if this help does not consist of legal help.
Elder abuse can come in many forms, it is important you are able to recognise the various forms of elder abuse, so you can act if you or someone you know is a victim.
Forms of Elder Abuse include:
Psychological Abuse
Neglect
Financial Abuse
Physical Abuse
Sexual Abuse
Discrimination or Ageism
Nursing Home Neglect
Psychological Abuse
Psychological abuse or emotional abuse is a form of abuse that can affect the mind of an older person. If a person is making you feel alone, scared or helpless, you may be a victim of psychological abuse. Other symptoms of this kind of abuse include anxiety or depression. If someone is preventing you from seeing a friend or family member, this may also have detrimental psychological effects. This form of abuse can oftentimes be difficult to notice as there are often no physical signs of abuse.
Neglect
A positive action, actually doing something to a senior, does not always have to have taken place to constitute a form of elder abuse. Not doing something that should be done or not caring for a senior up to a standard of acceptable and objective care can constitute an action for neglect. If another person is responsible for your care and they fail to look after you to a certain standard it can constitute elder abuse. If they fail to give you adequate food, liquids or medication, you could be a victim of neglect.
Financial Abuse
Financial abuse is abuse relating to money. It occurs if a person is being forced or pressured against their will to give someone money. Financial abuse includes theft, fraud, exploitation and pressure in relation to wills and inheritance. If you or a person you know is being pressured to allow someone access to their bank accounts or if they are making decisions regarding your money without consulting you, they may be a victim of financial abuse.
Physical Abuse
If you or someone you know has been treated roughly by a person who was supposed to be looking after you, if they or anybody else acted violently towards you or if you have had pain inflicted on you or a person you know, they could be a victim of physical abuse.
Sexual Abuse
If a person has forced you against your will to be intimate with them you may be a victim of sexual abuse. Sexual abuse can be anything from sexual assault to any sexual act to which the senior has not or could not fully consent to. Older people in nursing homes can be particularly susceptible to coercion or manipulation in this regard.
Discrimination/Ageism
There are various examples of situations where you could be discriminated against based on your age. If you or someone you know were applying for a job and you were overlooked because of your age you could be the victim of discrimination.
Nursing Home Neglect
Deciding where to place your loved ones when they are in need of nursing home care is one of the toughest decisions you may have to make in your life. Even after you have placed them in the place you feel they are the safest and most comfortable, they may experience abuse and neglect. Neglect and abuse of seniors is on the increase in Ireland, whether from a lack of resources and funding or basic neglect. With Ireland's over 65 population set to more than triple in the next four decades, assistance for people experiencing neglect is needed more than ever.
Bedsores are the most common symptom resulting from neglect in a nursing home setting. They occur from constant pressure on the skin, they can happen within hours if the nursing home staff aren't educated on methods of prevention.
If a loved one who was in a nursing home dies as a result of neglect, you and your family can be entitled to compensation. Wrongful death can occur as a result of dehydration, malnutrition, infection or a medical/nursing oversight.
If you feel that you or someone you know is the victim of nursing home neglect, get in contact with us, we are an experienced firm with decades of experience in this area.
Elder abuse can take many forms, sometimes a person could be a victim of elder abuse without their knowledge. Cahir & Co. Solicitors is an experienced firm who can help if you or anybody you know may be a victim of any of these forms of elder abuse.